Promote Your Business by Occupying Banner Advertising Space on ALL pages of the Love Gorleston Tourist Information Website
If your business wants to gain maximum exposure from the Love Gorleston website you will want to occupy advertsing space on either the right or left sides or at the very top of all pages of the website
Our talented design team will create a stunning animated banner which will sell your message to potential customers or clients
As your advert will be on every page of the website, you cannot fail to communicate with our audience
When people click on your business advert they will be taken to your business advertising page within Love Gorleston or directly to your own website.
Prices start from just £100 per year Run-Of-Site Advertising including design
Contact us today to discuss ideas and see what space we have available
Run-Of-Site Banner Advertising | Advert Example | JustPackTheKids.co.uk
The animated banner advert below was recently created by us for a new business in Southwold in Suffolk. As you can see we managed to communicate what the business does, where it operates, why customers would want the service, the price and how to contact the business in 10 seconds.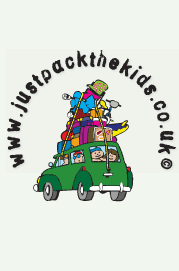 Do You Want to see a Excellent Return on Online Banner Advertising Investment? Contact us about Run Of Site Advertising Opportunities on Love Gorleston?
Love Gorleston also welcomes approaches for bespoke advertising approaches within the Love Gorleston website. Perhaps your business may want to enquire about sponsoring the entire website? or Sponsoring a particular business category page? for these and any other form of bespoke advertising opportunities.